Anti-Money Laundering Education
The AML Training Institute specializes in providing anti-money laundering and counter financial terrorism online training courses, live webinars, and virtual interactive AML bootcamps.
AML Training Institute will be introducing AML compliance training, webinars and bootcamps for every professional who deals with cryptocurrencies as part of a job or business.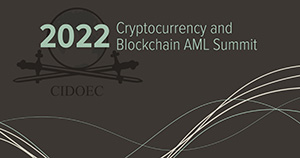 39th Cambridge International Symposium on Economic Crime
Our speakers and presenters have industry experience and knowledge that you can apply to your business and compliance programs.
Stay up-to-date on the latest regulatory developments and industry trends, and get hands-on, interactive training.
Receive a certificate of completion to provide to auditors and examiners to show proof of completed training requirements.
Boost Your Career or AML/CFT Compliance Program
The AML Training Institute has partnered with Luminous Group, providers of AML/CFT regulatory compliance consulting services, as well as the most knowledgeable industry leaders and professionals.